The Rotary Club of Hong Kong Harbour recognizes the importance of empowering the next generation. Through Rotary International and District programs focused on youth, the Club has actively provided opportunities for youngsters to broaden their horizon, and to become not only future leaders but also responsible, compassionate citizens.

Interact Club of Ho Fung College (1998)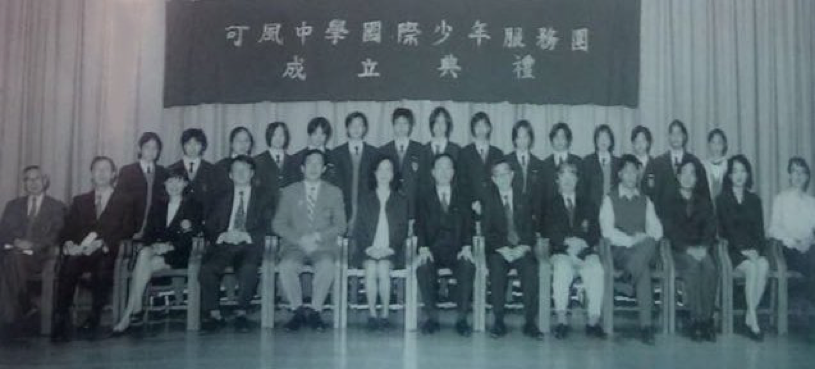 The Club chartered its first youth club, Interact Club of Ho Fung College, in 1998 through the effort of PP Veronica DeKrey. These Interactors organized group visits to discover and understand more about our community at large, including visits to universities, businesses, and non-profit organizations. What's more they render service to the community. Service projects included periodic visits to elderly centers and centers for families with autistic children.
Interact Club of King's College (2014)
The Club's second Interact Club, Interact Club of King's College was inaugurated on April 29, 2014. The charter of this Interact Club has special meaning to our CP Patrick Poon, PDG Belinda Yeung and PP Kay Lau, who are all alumni of King's College. In a few short years, the Interact Club has actively and successfully run projects, from food recycling and fundraising for the underprivileged, to setting up and running a vertical hydroponic system on campus.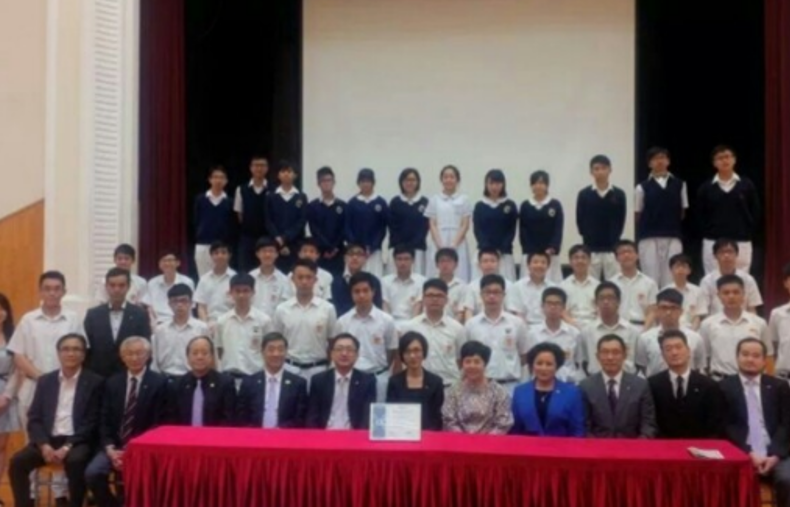 Interact Club of St. Clare's Girls' School (2016)
On September 25, 2016, the Club chartered its third Interact Club, Interact Club of St. Clare's Girls' School. The Club's relationship with this school dated back to 2011. Through Rotary-Adopt-A-School, which was a part of Education Bureau's Business-School Partnership Programme, St. Clare's Girls' School became the Club's school partner. It was on the basis of this strong relationship that the idea to sponsor an Interact Club at St. Clare's Girls' School came into being. In a few short months after charter, Interactors from St. Clare's Girls' School have already participated in District programs such as Sustainable Seafood Ambassadorship (under District PPE Committee), and Blind Bowling Tournament.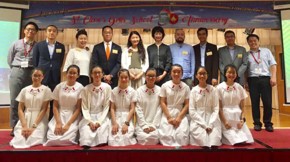 Rotaract Club of HKU Lap Chee International (2017)
As early as 2014, CP Patrick Poon floated the idea of forming a Rotaract Club within Lap-Chee College in the University of Hong Kong. Through working with the College's then-deputy master and our ex-Club member, Dr. Kelvin Yeung, the provisional Club hosted a number of high-profile events, including inviting over one hundred elderly to tour the campus and hosting a dim-sum lunch at the College. After years of planning, the Club was finally chartered on September 25, 2017. Club Inauguration took place on April 28, 2018. Since then, the Club has been active organizing community service projects, including an ambitious tutoring program spanning an entire academic year during which Rotaractors took turn to teach English to local high school students.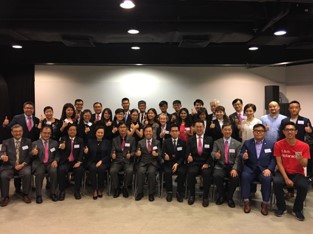 Rotary Community Corps of Patrick S C Poon Amity College (2023)
With the support of Hang Seng University, the Club sponsored its first Rotary Community Corps ("RCC") in 2023 through the effort of President Eliza Ning (2022-23) and College Master Prof. Thomas Man and Associate Master Prof. Victor Chan. The concept of RCC has been discussed with Patrick S C Poon Amity College since 2019 through Charter President Patrick Poon, Past President Mark Tong, Past President Webster, Past President Sam Poon and former College Master Prof. Ben Cheng.  The RCC was formed on February 22, 2023 and an inauguration ceremony was held on April 27, 2023. Made up of the volunteer team of Patrick S C Poon Amity College, the RCC plans to primarily serve the University and nearby community of New Territories.