Amity Foundation has launched "Walk for Living Water 2020". The Walk aims to: (1) encourage exercises even as we stay home and/or keep social distance; (2) increase awareness of potable water shortage around the world; (3) raise funds for Amity's future projects.
One can participate in one of the following two ways:
(1) Register as a participant in the walk. The participant then records and uploads a day's activity to Amity's Whatsapp account or Facebook. Those who register enough "steps" win certificates, while those with the most "steps" win prizes. There is no restriction on where to walk, when to walk and/or with whom to walk, except where government social distancing guidelines and restrictions apply.
To register, please click here. The deadline to register is April 24.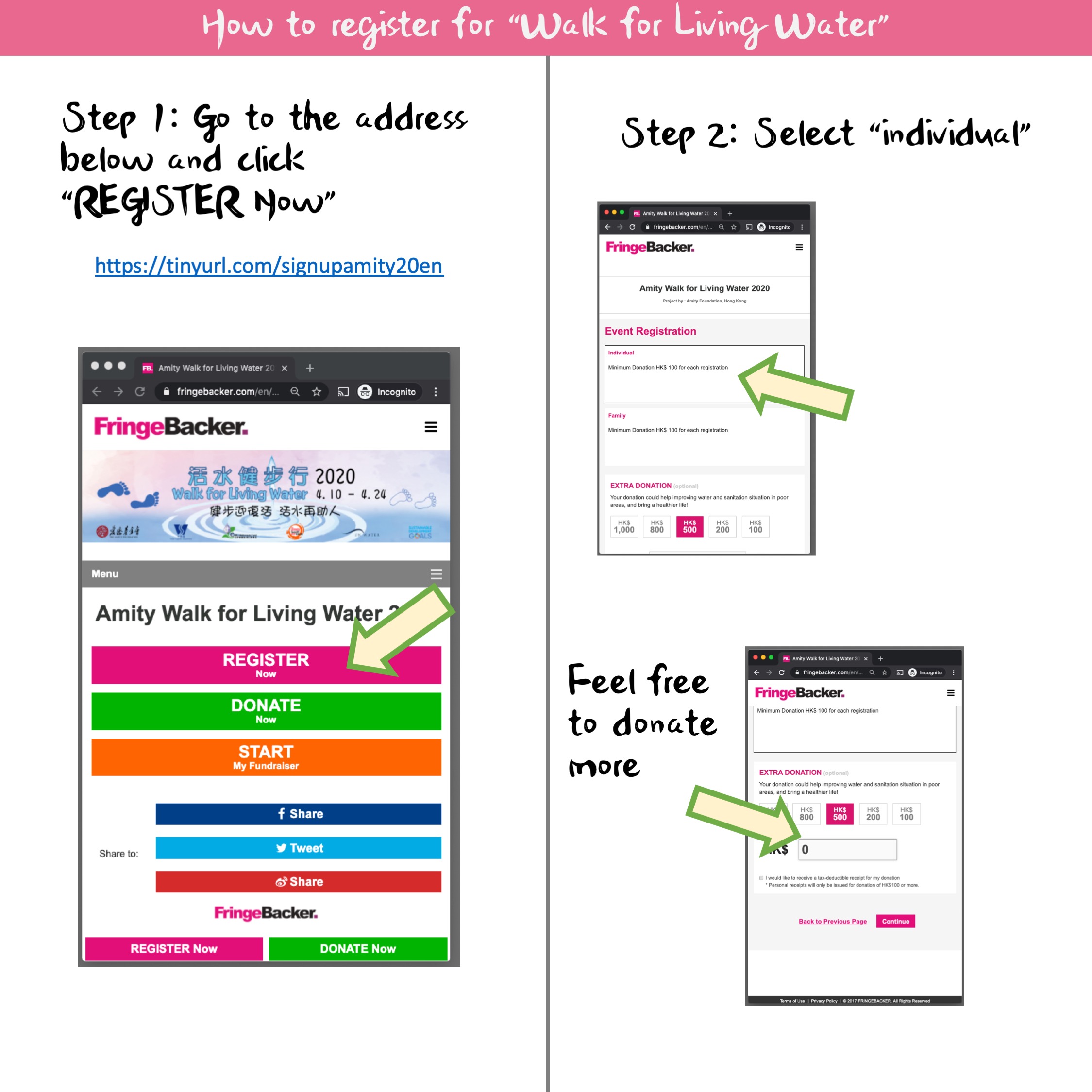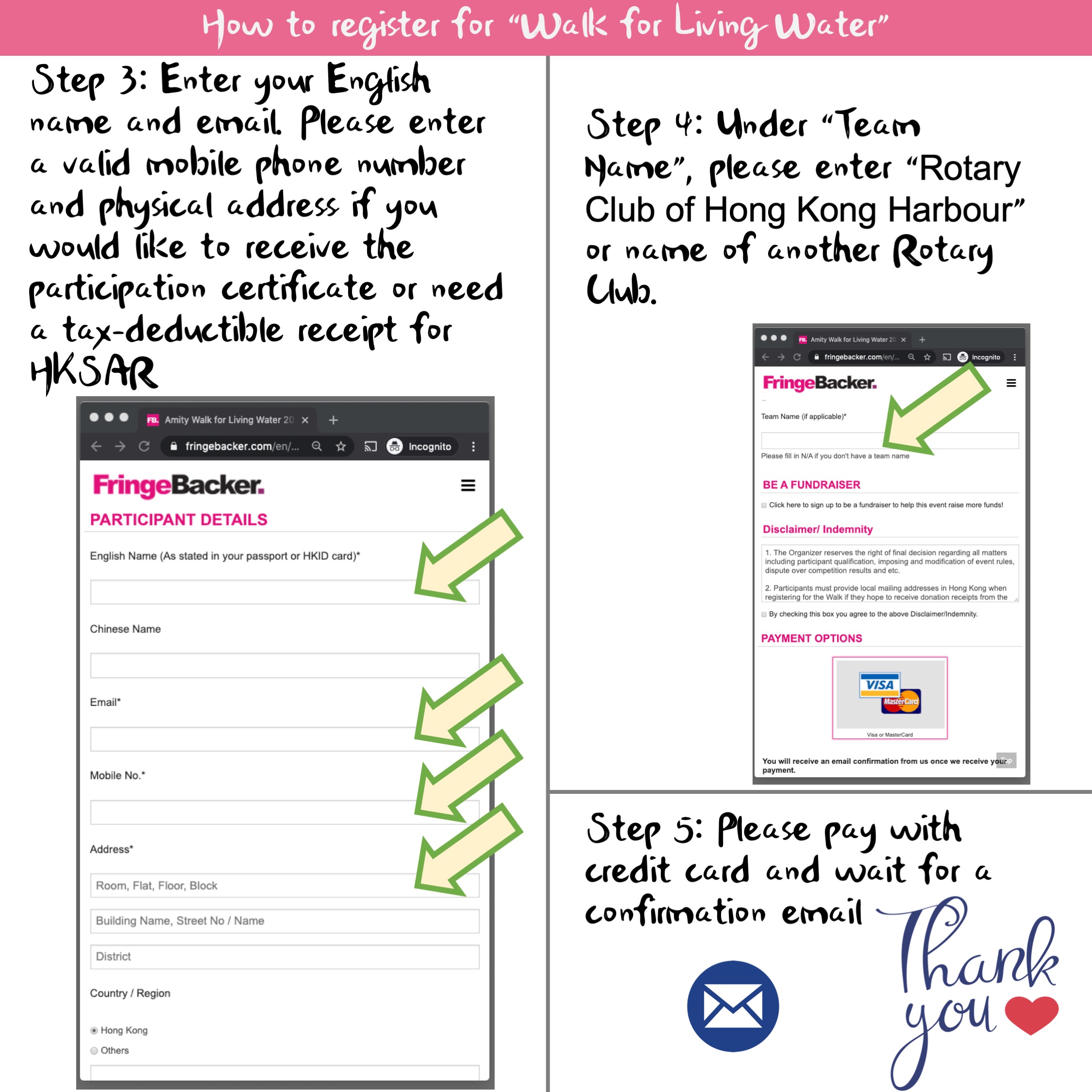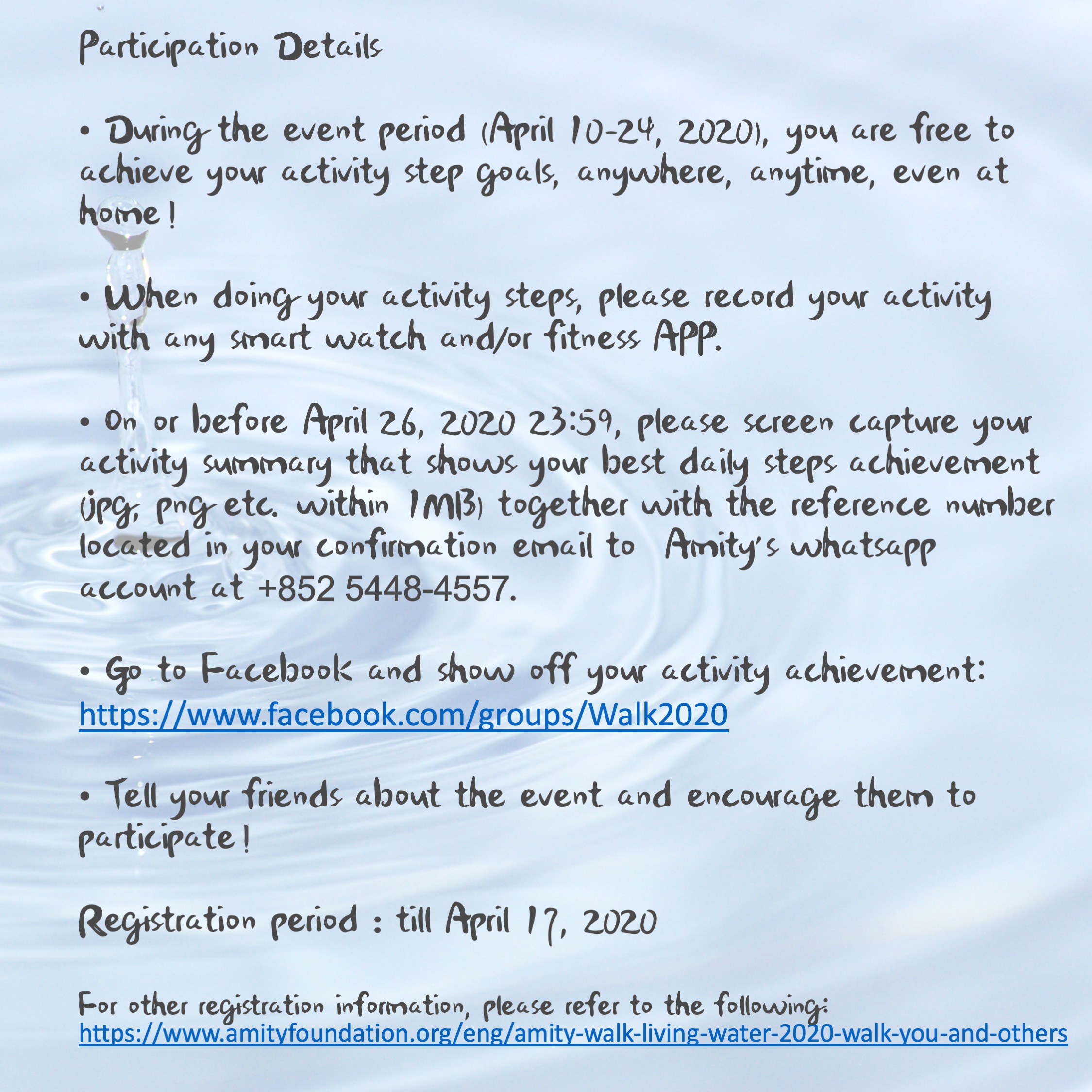 (2) Donate directly to Amity's fundraising campaign.
Our Club has a main fundraising campaign, while Past Presidents Webster and Lily have set up their own fundraising campaigns. If you are donating, please donate to any of these campaigns so that we can track how much our Club, as a whole, is contributing to this event. The deadline to donate is June 15.